We are a Grocery Market specializing in imported goods.
In addition we stock high quality local finds. Our imported goods are mainly sourced from UK & South Africa premium manufacturers. For the convenience of our Customers we offer shipment of our unique products nation wide.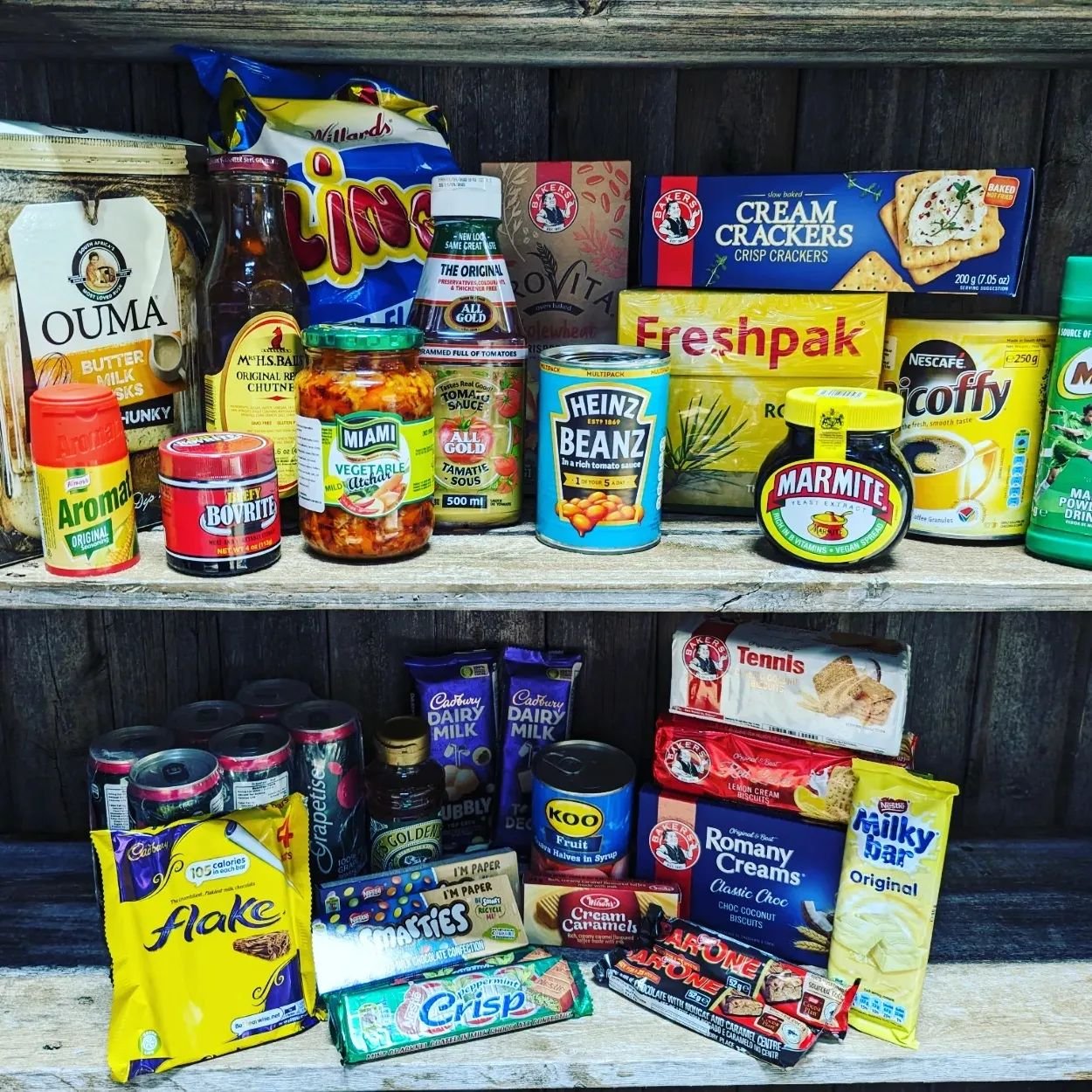 Our Google Reviews & Ratings
Absolutely amazing on-line purchase experiences. Having tried several other online biltong suppliers, I found Anton's which is much better and more reasonably priced... and can I just say... "Wagyu biltong - OMG". It gets better... you can also buy so many of your favorite South African treats including Pronturo, rusks, crunchies, smarties, peppermint crisps, Mrs Balls chutney, koeksisters and more! And if that is not enough, the customer service is second to none, with same day shipping, awesome communication and frequently a nice free gift included. Best online buying experience, for anything!
I love this place. The food is freshly made with high quality ingredients and no preservatives. There's a corner in the room for kids to play and there's a market to buy European snacks. 1) Our 18 month old won't sit still at a restaurant. Anton's has a corner with kid's toys so our son can play while the food is freshly made. After he's done eating, then he can play some more while my husband and I have "us time" at the table. 2) The food is AMAZING. It's like meat and potatoes with bread bowls but with unique flavors. Not all the meals have bread, but we like bread, haha. Don't let the words on the menu throw you off. The owners and staff explain it really well. Try the Vetkoek Flight to try different things; otherwise, here are our favorites: * 18 mo: Meatball and Tomato Sauce Vetkoek (lightly fried bread). These meatballs are so moist and flavorful. Tomato Sauce > ketchup. Our son devours this dish. * Slap chips - the best French fries ever. * Husband: Bobotie Bunny Chow (bread bowl) with eggs or the Indian Chicken Masala Bunny Chow. Both have a slight spicy kick (Masala more than the Bobotie). * Me: Savory Mince Bunny Chow with Cheese. This dish makes me feel like I'm eating a homemade meal from my Nana. It's so comforting and filling.
This is one of those places that's almost impossible to review because there's really nothing like it in the metroplex. Anton hails from South Africa and most of the dishes have their roots there. South African food is very unique in spice/flavoring as it mixes flavors from all the European countries, Africa and India. Anton makes all the food from scratch and also specializes as a Baker. So you have wonderful pastries and breads and minced meat pies, Germanesque bratwurst, curry dishes and even a type of beef jerky called biltong. The bread reminds me of my grandma's kitchen she had wonderful baked goods. To add to the mix, they also have a market where they sell South African and European candies and goods as well as high quality meat and various other items. The place is a family run restaurant where you are frequently served by the owner and his wife and will occasionally see their kids helping out or playing together. When you're eating there it feels like your part of their family meal. Another fun thing is that they just added an ice cream machine. For a buck we go and get a nice little treat for our kids (way better than a McDonald's cone). I prefer the salted caramel flavor. It's also really good with a flake chocolate bar added to it.
I went to Anton's today and loved the experience. My food felt like an at home meal, the store is so nice and clean, their Biltong is the best I've had and the fried bread Wow. Above all Anton and Nicole, such nice people!!!
This is the best place to eat in Roanoke. It's the best place to eat in DFW, as far as I'm concerned. I have been eating at Anton's for a while now. The food is fantastic. I love the meat options. Family owned and operated. Incredibly clean kitchen. Great selection on the Market side. Owners are super friendly!
Truly delicious and authentic South African meals. Best biltong too! Owners are absolutely wonderful. I can't say enough wonderful things about this place!